BCC Home Services – From Time to Time homeowners and property managers have small projects and property turn-overs that involve electrical components and wiring and Bruton Comfort Control wants to help with those projects. Our experienced technicians install electric appliances like ceiling fans and troubleshoot issues with dimmers, light fixtures, light switches, and smart home connected devices.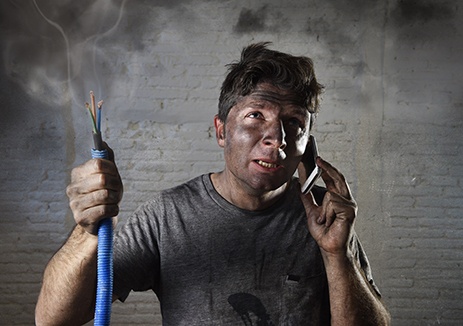 Home Consultations & Inspections – If you are buying or selling a home, Bruton Comfort Control can provide a Complete HVAC System Inspection. We will check the unit itself, the ductwork, and insulation.
Dimmers, Timers & Motion Detectors – We safely and quickly install dimmers and programmable timers on lighting, and add motion detectors to the garage and outdoor lighting. We can help you pick out the right product, and perform the installation.
Hard to Reach Light Bulbs and Smoke Detectors – When lights burn out on tall ceilings and hard-to-reach smoke alarms need their batteries changed, Bruton Comfort Control has the experience and equipment to do the job quickly and safely.
Light Fixture Installation – Updating a light fixture? Our professional installation is safe and exacting to your standards. All of our technicians are fully insured in order to provide quality, worry-free experience.
Wall Switches & Socket Repair or Replacement – Safety is always a concern with loose electrical switches and sockets and it's a concern when repairing them, too. Bruton Comfort Control has the know how to approach these jobs safely and provide you with peace of mind that the job is done right.
Bathroom Fan Installation & Repair – The bathroom is also a large source of moisture. From steaming showers to relaxing baths to even the regular washing of hands, bathroom activities can use a lot of water and thus create a lot of moisture in the air. With the installation of a bathroom fan or the repair of an old one, you can keep your bathroom safe with the circulation of clean, cool air. You can also keep your bathroom smelling fresh by removing toxic odors.
Smart Home Connected Devices – We install Smart Home Connected devices such as cameras, lighting, outlets, and thermostats.
Call or email us today to discuss your project and we will be ready to help!

Air Conditioning Repair & HVAC Installation in Sherwood, OR
April 24, 2018
2023/09/26